---- Colorful summers ----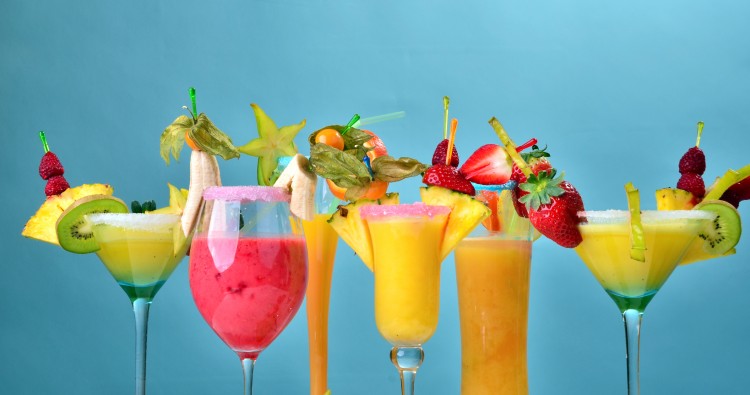 As you People know Asia has very hot Summers. so we people need some refreshments everyday to keep us energetic and fine the whole day. I'm putting some summer beverages and i'm sure you know about them

Thandai
This North-Indian drink is made especially when the hot, dry summer winds blow through the region leaving everything and everybody parched. This thirst-quencher is tasty and cooling.
Mango Lassi (yoghurt drink)
Mango Lassi is the perfect cooler on a hot day. You can add extra sweetness to it (if you like) with sugar or honey.
Pina Colada Lassi
An Indian twist on a hugely popular western drink! This recipe was invented by a close friend of mine.
Angoori Lassi
This lush, creamy drink is sure to impress whoever you make it for! It is a terrific summer thirst quencher!
Chatpata Nimboo Pani (spiced lemonade)
Lemonade with an Indian twist!
Delhi-style Cold Coffee
If you think this a strange name for a drink, you may not be alone! The reason I named it this (I was considering Connaught Place Cold Coffee!) is that this is where I am told it originated. For all it's fancy name you'd think it was tough to make. You couldn't be farther from the fact. Delhi-style Cold Coffee takes all of 2 minutes to prepare!
Badam Milk
Delicately flavored with cardamom, the nuts in this chilled, cooling drink don't just make it tasty, they pack a mighty nutritious punch too!
Kayree Panha (raw mango drink)
Made with fresh raw mangoes, abundant in the summer months, Kayree (raw mango) Panha is from the state of Maharashtra in Western India. It is a sweet-sour-spicy drink!
Lemon Ginger Squash
This concentrate makes a really tasty, thirst-quenching drink that is perfect for summer! Make up a bottle of it and keep in your fridge for those hot days.
Gulab Ka Sharbat
On a hot summer's day, a tall, frosty glass of Rose Sharbat can really cool you off. Another nice way to have it is in a glass of cold milk.
Enjoy these Healthy Sweet Drinks which nature has blessed us with